STAY CONNECTED

SECTOR: CULTURES, CIVILISATIONS & ETHNICITY:
Al-Nasser Remarks at the Opening of the UNAOC-Turkic Council Event "The Role of Youth in Preventing and Countering Violent Extremism: Holistic Approaches, from Education to De-radicalization"
20 Oct - Read more
---
The United Nations Alliance of Civilizations (UNAOC) is pleased to announce the start of its 2016 Fellowship Program from October 23rd to November 23rd
20 Oct - Read more
---
HABITAT III: 'A human-centred city is a culture-centred space' says UNESCO report
18 Oct - Read more
---
Why Macedonia Is Becoming a Foodie Destination
21 Oct - Read more
---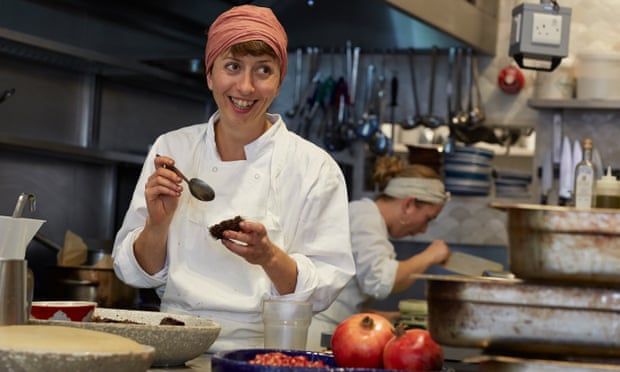 What have unskilled migrants ever done for Britain? Well…
23 Oct - Read more
---
SECTOR: RELIGION, FAITH & TRADITIONAL FAITHS:
Holy See's Note on 1st Anniversary of Adoption of Sustainable Development Goals
19 Oct - Read more
---
Muslim girls in Mumbai get a kick out of football
19 Aug - Read more
---
SECTOR: CITIZENS, ORGANISATIONS & COMMUNITIES:
INTERVIEW: 'A surge in the diplomacy for peace would be my priority' – UN Secretary-General-designate
19 Oct - Read more
---
HABITAT III: UN conference agrees new urban development agenda creating sustainable, equitable cities for all
20 Oct - Read more
---
Protecting people and planet from 'invisible killer' is focus of UN health campaign to tackle air pollution
20 Oct - Read more
---
Reforesting Kilimanjaro could ease East Africa's severe water shortages – UN
19 Oct - Read more
---
Sustainable food systems vital to achieving 2030 Agenda nutrition targets – UN Rome-based agencies
17 Oct - Read more
---
"E X C L U S I V E"
LIGHT- MEANS MYSTERIES FROM YESTERDAY, REALITY & NEW TECHNOLOGIES - SCIENCE FOR TOMORROW

THE AUTHOR: BIO-ENERGY BY DEFINITION IS QUANTUM ELECTRO- MAGNETIC RADIATION
---
SECTOR: SCIENCE, RESEARCH & TECHNOLOGY:
Scientists Discover That Humans Have A 'Magnetic 6th Sense' To Detect Something We Can't Even See
7 Jul - Read more
---
The Dark 'Fifth Force' of the Universe --"It's Totally Beyond Anything We Understand" (Thursday's Most Popular)
26 May - Read more
---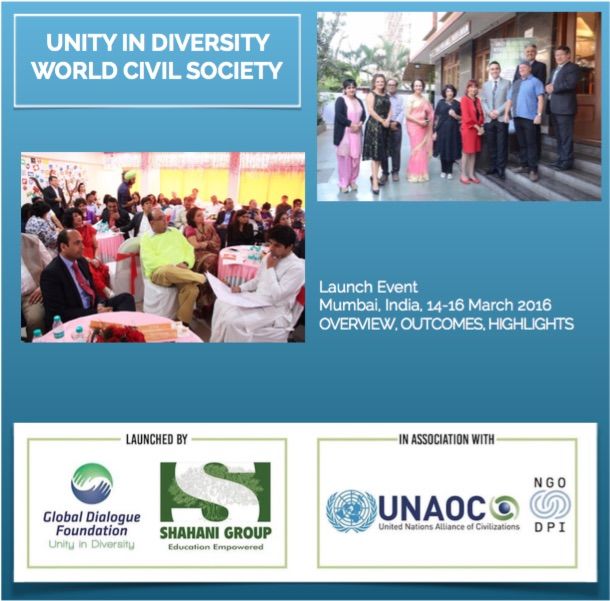 Unity in Diversity-World Civil Society India Launch
Overview, Outcomes & Hightlights
---

Welcome to Global Dialogue Foundation
The Global Dialogue Foundation principal purpose is to:

Strengthen the role of civil society organizations to promote intercultural dialogue, cultural diversity and inclusion at grassroots level within their own countries and across them globally

Initiate and promote dialogue and collaboration for increased understanding among cultures and civilizations globally


Maintain the identity of original traditions; fostering their impact on the development of mainstream society

Strengthen the voice of the Asia Pacific Region in the debate on dialogue and understanding among peoples and cultures
Contribute significantly in supporting the work of the UN Alliance of Civilizations

Improve relations within and between all cultural, ethnic and religious groups, including all minorities, majorities and migrants in the country, preventing persistent tensions and divides via dialogue globally.

"GLOBAL DIALOGUE INITIATIVE"

UN SUSTAINABLE DEVELOPMENT GOALS

On behalf of Global Dialogue Foundation, we believe that;

We will not know about the needs of others or express our own needs to others, therefore cannot solve issues timely, correctly and friendly, unfortunately leading to complications inter-connected with humankind and society.

The increasing diversity of our societies - be it ethnic, linguistic, religious or cultural - is indeed generating anxiety among populations, driving communities apart and putting peace, development and democracy under mounting pressure.

New technology and new media are connecting people around the world in ways we could not imagine just a decade ago. The ongoing development of information and communication technologies is raising our awareness that we are all part of a global community. At the same time, they make it easier to learn about the social and economic disparities that are widening within and between countries.

People are often unprepared to cope with changes that are now occurring in an increasingly complex and interdependent world.The global development agenda cannot be achieved by only focusing on economic and social indicators or factoring in the impact of climate change.

The true potential for economic and social development cannot be achieved without the peaceful coexistence of cultures. Good governance, therefore, involves respecting diversity and finding ways to incorporate intercultural dialogue into the governmental policies and strategies that aim to play a role in achieving peace and development.

CURRENT PROJECT

- Initiave stage

We anticipate that by redistributing available materials to areas where they're needed most, we can achieve long-awaited 'material' balance on our planet.

AIMS & OBJECTIVES:
CONTINUOUS COOPERATION,
CONTINUOUS HELP TO COUNTRIES, REGIONS IN NEED - LOCALLY & GLOBALLY





Unity in Diversity

Extraordinary & Unique Leadership

Post Conflict Macedonia -




Bridging Cultures:

Building Peace & Development

KERALA, INDIA

6-8 FEBRUARY 2011

Forum info Read more

For more information about the Forum, visit:

Inaugural Forum: Melbourne 10th of Oct. 2010 Info:

"Unity in Diversity - 10.10.10"

For more information, visit:

As ordinary citizens from beautiful planet Earth, we will try in an ordinary manner to articulate what we think is important for humankind in general, as well for our planet as a unique living entity in it's own way, and with appropriate friendly actions, try to help others with dialogue.
We believe that

not only the Buddhist, but also the Atheist, the Muslim, the Orthodox, the Catholic, the Jew, the Protestant and the Hindu and so on aim to live a comfortable safe, peaceful life, to enjoy themselves and be happy with their families, relatives, their inheritance, and that they all feel love and sorrow, joy and grief equally. Even our anatomic structure is the same, although our outer appearance differs in details, which is a drop in the ocean in comparison to what unites us.
Only with this kind of well balanced material and spiritual level society, and only along this kind of well balanced spiritual/material path, and with dialogue, humankind can finally start to build its own future with past negative experiences as the driving force for creating a better, brighter sustainable environment and a safer World as a masterpiece of all, as ordinary citizens from beautiful planet Earth.
Disclaimer: Global Dialogue Foundation reserves the right to disassociate from activities of its members, for which it is unaware or has not been informed, at all times and based on any and all circumstances.



G D F & Y O U







Dialogue Initiative Australia/Asia Pacific

Read more



The High Representative addresses the Foundation Alliance of Civilizations in Skopje on Global Challenges and the Role of UNAOC

8 June 16 - Read more


Al-Nasser Remarks at the high-level panel on the role of Parliaments for building peaceful and inclusive societies and combatting violent extremism

22 Jul 16 - Read more

GDF signs MoU with UN Alliance of Civilizations - towards the nucleus of a planetary citizens assembly

7 May - Read more

BAKU

UN NEWS ARTICLES

Living Together In Inclusive Societies:

A Challenge and A Goal"

Al-Nasser Closing Remarks at the 7th UNAOC Global Forum in Baku

29 Apr - Read more

Additional articles

During Youth Event of the 7th UNAOC Global Forum young leaders will shape Narratives of Tomorrow for Inclusive Societies

24 Apr - Read more

Mumbai, India 15-16 March 2016
Planetary Citizens Assembly
Video Gallery

Mumbai, India 15-16 March 2016
Planetary Citizens Assembly

Visit website
Interview by DNA India with Dr. Hanifa Mezoui
GDF Press release
Press releases: 1, 2, 3, 4, 5, 6, 7

Video Gallery
Images for Mumbai





Unity in Diversity-World Civil Society Launch India,

Presentation by UNAOC

High Representative - H.E. Mr. Nassir Abdulaziz Al-Nasser
(Delivered by Hanifa Mezoui PhD)
Photo Album - Launch Event




Unity in Diversity Peace Garden

Inauguration, India

Presentation by UNAOC

Senior Advisor, Humanitarian Affairs and Civil Society - Hanifa Mezoui PhD

Photo Album - Garden Inauguration




Unity in Diversity-World Civil Society

India Launch

Pre-Event Session 14 March 2016


Ecumenism and Interreligious dialogue

Pope Francis and Russian Orthodox Leader Will Meet to Utter 'Mutual Cry for Peace'

11 Feb 2015 - Read more

Queen Urges Inclusivity In Commonwealth Speech

14 Mar 2015 - Read more

Symposium, Unity in Diversity - World Civil Society
Belgrade 27-31 July 2015
Read more Image gallery

Unity in Diversity - World Civil Society Featured at the 2015 NGO Conference at the United Nations: Towards a Planetary Citizen's Assembly

1 Sep 2015 - Read more Image gallery

3rd World Forum on Intercultural Dialogue

18-19 May 2015, Baku, Azerbaijan

GDF Presentation:

Dialogue as Global Trust Building Shaping Common Global Agenda


19 May 2015 - Read more

Inauguration - Unity in Diversity Peace Garden Nashville, TN, USA

7 Jul - Read more Photo album

Unity in Diversity - Workshop, UN DPI NGO, NY

Unity in Diversity Peace Garden Thomastown West Primary School, Melbourne, Australia

19 Sep - Read more

United Nations Alliance Of Civilizations informal meeting "Unity in Diversity- World Civil Society".
UN High Representative H.E. Mr. Nassir Abdul Aziz Al-Nasser

10 Mar - Read more
20 Feb - Welcome remarks
21 Feb - Closing remarks

Photo: The Hon. Harry Jenkins

Federal Member for Scullin, Parliament of Australia

Whittlesea Community Leadership Network Victoria Inc. (WCLN) Launch Day
(Melbourne-Australia)


Unity in Diversity Peace Garden
Nashville, TN, U.S.A.
8 Apr 2014 - Read more
Watch video

Photo Credit: SAGE Foundation

Maya Shahani - Awardee Global Peace Initiative 2015

Dec 2015 - Read more





GDF Founder Message to the World

27.8.2016 - Read more