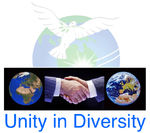 India2011_Student Essays

 

Inviting Student & Youth Essays

OPPORTUNITY TO ADDRESS INTERNATIONAL FORUM

DEADLINE EXTENDED
28 JANUARY 2011

Students and youth between the ages 18-30 are invited to participate by submitting their Essay Application on or before 28 January, 2011, midnight (IST), by email to info@globaldialoguefoundation.org  

Your essay should be clear, concise and persuasive and written in English. It should be no longer than 500 words and can present local, regional or global perspectives.

Some suggested themes are as follows:
Your views on the topics of the Forum

Concrete initiatives you have heard about

Suggestions to improve understanding between peoples and cultures, religions/faiths, within your community 
Your views and visions of the world
Advancing cultural understanding through education
Fostering integration of new settlers in urban and rural areas 
Your views on the issues of cultural tensions among people of the world 
Using technology to facilitate intercultural understanding 
Championing youth to further dialogue and cooperation among cultures

Please include your name, location, website, telephone number, email address.

The Organising Committee will review all applications and select best essays by 31th January, 2011.

Authors of the two most innovative essays will be invited to address the Forum and will be provided with travel (from within India) and hotel costs for two nights in Thiruvananthapuram. For any questions, please contact: the Program Manager by email: info@globaldialoguefoundation.org