Second Edition

Faith & Reason in Dialogue
An Introduction and Basic
---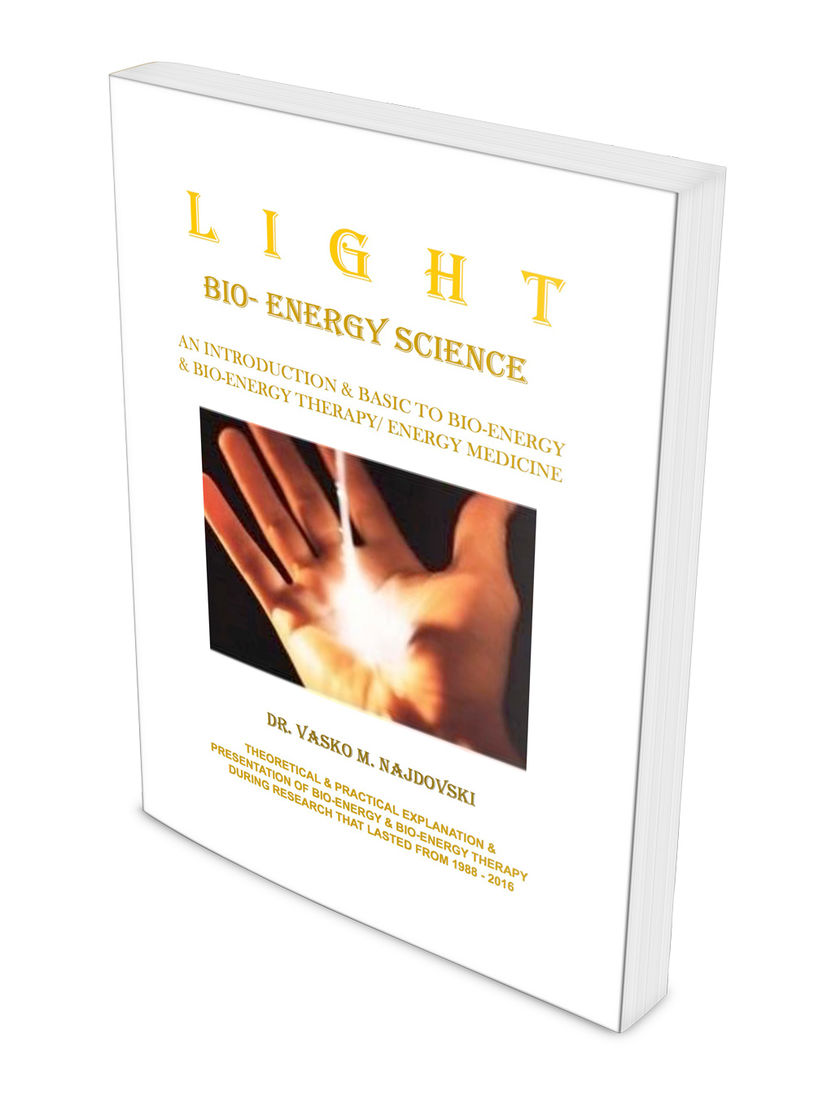 Exclusive: Bio-energy Basics Scientifically Proven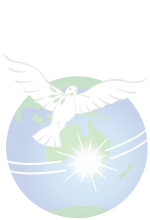 Articles_Cultures-Civilisations-Ethnicity
The taste of another culture
Vermont on Track to Officially Replace Columbus Day With Indigenous Peoples' Day

---
Egypt unveils colourful 4300-year-old Fifth Dynasty tomb
Stonehenge: DNA reveals origin of builders

---
The Strange Megalithic Stones Of Masuda-no-Iwafune In Japan
Japan - Mysterious Megalithic Site Of Masuda Iwafune

---
History mystery: Neolithic structure in Goseck Circle | Elixir Of Knowledge
The ancient guardians of the Earth
Memory of the World Programme
Ancient Macedonian Kasta Tomb in Greece's Amphipolis set to open to public after excavation

---
The Nebra Sky Disc - Ancient Map of the Stars
The survival of Japan's music rests on artificial ivory

---
Qatar's new national museum: Inspired by the desert rose
---
Italy to return hundreds of cultural relics back to China
The world's oldest medieval map

---
Mongolia's epic celebration at -40C
Silbury Hill: (Conical Pyramid)
The Dogon Tribe: Connection Sirius
UNAOC In Focus – Issue #5
Marking international day, UN experts call for urgent action to end racial discrimination, in wake of New Zealand anti-Muslim attack
High Representative for UNAOC Receives the League of Arab States Award for his role in Strengthening Arab-Spanish Relations through dialogue
In wake of increasing attacks against religious communities, UNAOC and KAICIID work together on building peace

---
Marine Archaeologists Find 'First of its Kind' Egyptian Shipwreck That Finally Vindicates Herodotus [New Find]
The art of perseverance: How gaman defined Japan
Ancient migration transformed Spain's DNA
Maori of New Zealand
Maori mythology, folklore and history
Bangladeshi culture honoured for International Mother Language Day in Halifax
Huge if True: The Archaeological Case for Goliath
7,000-year-old 'Reptilian' statues discovered in Mesopotamia
The Stone Head of Guatemala that History Wants to Forget
Are These Mysterious Ancient Maya Artifacts Evidence Of Ancient Alien Contact?

---
'Hammer of Thor' unearthed: Runes on 1,000-year-old amulet solve mystery of why Viking charms were worn for protection
The unidentified flying objects in the sky of the Summer's Triumph Tapestry
Mr. Moratinos' Remarks at the High-Level Meeting on Promoting Interfaith Pluralism and Understanding for Prevention: An Interactive Panel Celebrating the 2019 Interfaith Harmony Week
UNAOC and IOM Launch the PLURAL+ Youth Video Festival 2019 Call for Applications

---
Azerbaijan to host 2019 session of World Heritage Committee
Canadian Rocky Mountain Parks
Minaret and Archaeological Remains of Jam

---
Cultural Landscape and Archaeological Remains of the Bamiyan Valley
Sichuan Giant Panda Sanctuaries - Wolong, Mt Siguniang and Jiajin Mountains
Biblical Tels - Megiddo, Hazor, Beer Sheba
Historic Centre of Mexico City and Xochimilco
Alhambra, Generalife and Albayzín, Granada
Top 100 UNESCO World's Cultural Heritages - P5.Petra, Jordan.
Top 100 national symbols in the World No.91: Baalbek- Lebanon
Top 100 UNESCO World's Cultural Heritage - P3.Grand Canyon.

---
Top 100 UNESCO World's Cultural Heritage - P2.Great Barrier Reef, Australia.
Top 100 UNESCO World's Cultural Heriatges - P1. The Taj Mahal.
Top 100 UNESCO World's Cultural Heritages - P4.Easter Island, Chile.
Tibetan monks brave blizzard for Tibet New Year ritual
The Sumerian King List still puzzles historians after more than a century of research
The lifespans of ancient civilisations

---
Forbidden City opens to public at night for the first time in 94 years
A hidden village carved into a cliff
EASTER ISLAND HISTORY | Imagina Easter Island
Mr. Miguel Moratinos has Audience with His Majesty King Felipe VI of Spain in Madrid
International Coalition kicks-off "EYVOL", an EU-funded programme on "Empowering Youth Volunteers through Sport"

---
How Bangladesh spearheaded creation of International Mother Language Day
Young Peacebuilders in MENA, 2019 edition
Mr. Miguel Moratinos, the High Representative for UNAOC, concludes a trip to Turkey, Spain and the UAE

---
Was There a Civilization On Earth Before Humans?
Elongated Skulls Found in Peru Could Be Aliens?
NASA scientists visit new island covered in mysterious 'sticky' mud
50 PHOTOS OF AMAZING WORLDWIDE WONDERS
Shedding new light on the lost civilisations of the Sahara

---
Hundreds of Mysterious Ancient Structures Found in the Sahara Desert
Egypt mummies: New tombs found in Minya
Tutankhamun's tomb restored to prevent damage by visitors
Mr. Moratinos' Remarks at the Alicante Dialogue of Women for Peace
H.E. Mr. Moratinos' Remarks at the Global Conference of Human Fraternity

---
United Nations Alliance of Civilizations (UNAOC) Launches Call for Applications for the 2019 edition of its Fellowship Programme
Lecture by Mr. Moratinos at Bilkent University
History or Mythology The Lost City of Dwarka
Where Mythology Meets Reality: Sunken City Of Dwarka

---
A BRIEF HISTORY OF ANCIENT NAZCA

---
United Nations Alliance of Civilizations Launches Call for Applications for Young Peacebuilders in Middle East and North Africa, 2019 edition

---
Mr. Miguel Moratinos, the High Representative for UNAOC meets with his team

---
Kumbh Mela: How to plan a festival for 100m people
Huge Mayan city with pyramids found hidden under jungle
A Secret Tunnel Found in Mexico May Finally Solve the Mysteries of Teotihuacán

---
Pope Sends Video Message to World Meeting of Indigenous Youth
Mr. Miguel Angel Moratinos, the new High Representative for UNAOC Assumes his post in New York
Mr. Miguel Moratinos, the High Representative for UNAOC meets with his team

---
Malana: A Himalayan village shrouded in myth
Cordoba, Spain has the most UNESCO Heritage sites
Indian food: The best dishes in each region

---
Vintage Chinese movie magazines capture a glamorous bygone era
A guide to Africa's 'looted treasures'

---
---
Global Compact on Refugees: How is this different from the migrants' pact and how will it help people forced to flee?
Governments adopt UN global migration pact to help 'prevent suffering and chaos'

---
A guide to Africa's 'looted treasures'
Archaeologists discover ancient mummies south of Cairo

---
---
Things to do this weekend in Qatar

---
---
Powerful portraits show the last of Nagaland's tattooed headhunters
New sphinx uncovered in Egypt

---
Egypt cat mummies discovered in ancient tombs
---
How do you connect over a hundred islands?
The communication revolution

---
Rare 3,000-year-old sculpture sells for $31M, smashing record for Assyrian art
---
Megastructures: seven wonders of the modern world near completion
---
---
Remains of Ancient Alien STARGATE Discovered on Mars
Native Americans Have No Fear Of Aliens. Here's Why

---
---
Traces of Earth's Oldest Animals Possibly Found
Controversial Spearpoints Could Rewrite the Story of the First Americans

---
---
20 seriously weird places around the world
20 Most Daring Bridges in the World

---
---
Images for golden age of china
---
---
Golden age of Hinduism Imagess
---
---
Macedonian Dynasty: The Golden Age of Byzantine Empire
---
---
UNAOC Holds Group of Friends Ministerial Meeting
Video: UNAOC Group of Friends Ministerial Meeting (28 September 2018)

---
---
The Harappan Civilization by Tarini Carr
The South African mountains older than continents

---
---
10 Lost Civilizations That Vanished Without a Trace
13 Mysterious Ancient Societies That Historians Know Almost Nothing About

---
---
United Nations Alliance of Civilizations organizes the Young Peacebuilders' symposium in Amman, Jordan on September 20-21, 2018
---
---
The Vision of United Civilizations:
GDF Workshop at UN DPI/NGO Conference, New York

World's tallest statue nears completion

---
Egyptian archaeologists find village that 'predated pharaohs'
---
Kazahstan Culture Images
---
---
'Crazy Rich Asians' banks another crazy rich weekend

---
'Pyramid of eyes' discovered at heart of 4300-year-old city in northern China

---
Never before seen Amazon tribe caught on drone video

---
Malana: A Himalayan village shrouded in myth
---
What are the Health Secrets to the Hunza People's Longevity?
---
Are the Distinctive Kalash People of Pakistan Really Descendants of Alexander the Great's Army?
---
Cave girl's mum and dad were from different ancient human species
---
Ancient Egyptian mummification 'recipe' revealed

---
---
Arctic circle culture images

---
---
New Zealand Cultural Icons
---
---
China is Now the Second-largest Art Market in the World
---
British and American art and antique dealers unite in concern at Trump tariffs on Chinese art

---
Six Youth-led Organizations Announced as Recipients of the Youth Solidarity Fund
---
Photography - World Culture

---
World Cultures Stock Photos and Images
---
This Senegal designer is giving old traditions a modern twist
---
The Dakar fashion designer that caught Beyonce's eye
---
India's impressive concept about nothing
---
Cracking India's mystifying 'nod code'

---
7,000-year-old Maya remains found in Mexico
---
Giant hands lift up Vietnam's Golden Bridge
---
Eyeing big money in Nigerian music

---
Latin America has always danced: Which of your favorite dances have been around for centuries?
---
4 popular festivals to visit in Latin America between June and November
---
Sheki: Azerbaijan's Silk Road city of caravans and khans
---
---
Indonesian Culture Images

---
Why India's picking up speed as the next big thing in surfing
---
In Milpa Alta, people still speak the Aztec language

---
Ethnic and Cultural Festivals Around Los Angeles
---
The forgotten sarais of Kumaoni culture
---
Cultural programme leaves audience mesmerised
---
Guatemala: A step back in time to Maya civilisation
---
Newest UNESCO World Heritage Site is boreal forest important to First Nations cultures

---
Global music blends in at Morocco's Gnaoua World Music Festival
---
Unesco announces new heritage sites around the world
---
13 stunning Unesco heritage sites around the world
---
---
culture of russia siberia people

---
World Regions: North, Central and East Asia

---
Millions denied citizenship due to ideas of national, ethnic or racial 'purity': UN rights expert
5 Jul 2018
---
Huge medieval cities unearthed in Cambodia near Angkor Watt
---
South Korea's unstoppable taste for haste
---
Aysén: Chilean Patagonia's natural wonderland
---
Australian People Pictures

---
---
African Ethnicity Pictures and Images
---
---
The epic story of the map that gave America its name
---
Video: Strengthening Interreligious and Intercultural Dialogue through Knowledge Sharing: Opportunities and Challenges

UNAOC High Representative's Remarks
---
'Historic moment' for people on the move, as UN agrees first-ever Global Compact on migration

---
CHINA IN COLOUR
Incredible night-time photos reveal the markets, shopfronts and rooftop daredevils of Shanghai's famous neon skyline

---
The Turkish city that lives for breakfast
---
Earthquake reveals 1,000-year-old Aztec temple
---
---
---
---
Footage of sole survivor of Amazon tribe emerges
---
---
---
Second Capacity Building Workshop for Intercultural Innovation Award Recipients Held in Melbourne, Australia by the United Nations Alliance of Civilizations and the BMW Group
---
UNAOC High Representative's Remarks at the Fifth Edition of the World Congress for Middle Eastern Studies (WOCMES) in Seville, Spain

---
H.E. Al-Nasser's Remarks at the Partnership Expo aboard the Peace Boat
---
Celebrate! 9 European Festivals Worth Travelling For
---
---
---
Unesco World Heritage sites in Asia and South-east Asia
---
Marree Man: The enduring mystery of a giant outback figure
---
20 Photos That Prove Mexico Is The Most Beautiful Place On Earth
---
The 12 Most Beautiful Places In South America

---
Engraved rock could unlock America's oldest mystery
---
The end to a French cheese tradition?
---
Lebanese are Direct Descendants of Biblical Canaanites, Study Suggests
---
Physical evidence found for 5,000 years of civilisation
---
---
How the Selfie Became an Obsession
---
Heritage of pacific small islands
---
100 of the Most Beautiful UNESCO World Heritage Sites to discover

---
Strengthening Interreligious and Intercultural Dialogue through Knowledge Sharing: Opportunities and Challenges
---
World-class heritage, here in the U.S.
---
17 world heritage wonders in South-East Asia
---
African Cultural World Heritage Sites
---
21 World Heritage wonders in Latin America
---
Taonga Pasifika World Heritage in tHe Pacific
---
PROJECTS & PROGRAMS, Global Heritage Fund works to empower communities through heritage preservation.
---
UNESCO 2017: Which sites have been added to the World Heritage List?
---
8 endangered UNESCO sites to see now in the Americas
---
INNOVATIONS INTERNATIONAL SERVICES
Below is a collected listing of our topics and examples of common objectives:

---
50 Must-Read Articles on Diversity in the Workplace: Valuable Insights on the Challenges, Benefits, and Best Practices for Cultivating Diversity
---
How cultural diversity can help to boost body confidence
---
Interculturalism: how diverse societies can do better than passive tolerance
---
Diversity Doesn't Stick Without Inclusion
---
Radio industry needs to reflect UK's diversity – media regulator
---
BBC Diversity and PACT host joint event to launch strategy
---
Look Inside Europe's Most Traditional Wedding Festival
---
American 'love affair' with Australian Indigenous art brings artists together for a US exhibition
---
Aboriginal treaties: Australian states at 'beginning of journey'
---
See the Rich Spiritual and Cultural Traditions of Laos
---
Starbucks shuts 8,000 US stores for race training
---
50 Reasons to #LoveTheWorld
---
Welcome to Our House: Celebrate human kindness in all its forms with these uplifting, feel-good tales of hospitality and connection that warm and feed the soul
---
Lost in Translation: Explore encounters with language and how they are reflected in a place, people and culture
---
Places That Changed the World: A look into how a destination has made a significant impact on the entire planet
---
Why We Are What We Are: A series that examines the characteristics of a country and investigates whether they are true
---
Travel Journeys: First-person accounts of travellers' inner journeys of transformation and growth as they go to some the world's most fascinating places
---
Angels and devils battle it out at Bolivian festival
---
UNAOC High Representative Delivers Keynote Remarks at the International
---
Culture & Identity
Capture the essence of a place through its culture, language and people – and change your perceptions of the world.

---
Press Statement on World Day for Cultural Diversity for Dialogue and Development
---
Remarks by H.E. Al-Nasser at the Fifth Bicocca Intercultural Day (Milan, Italy)
---
Arizona's mysterious clock of ancient times
---
Ancient aliens on Earth: Do these PREHISTORIC UFO drawings prove we are not alone?
---